Brainerd International Raceway
From Trackpedia
Track Summary
Web site: http://www.brainerdraceway.com
Questions forum: Driving Brainerd forum
Address: 5523 Birchdale Road, Brainerd MN 56401
Track Specific Driving Schools and Management
BIR Performance Driving School
Upcoming Events
MyTrackSchedule.com Brainerd Track Schedule

[CaRP] XML error: Undeclared entity warning at line 148

Local Hotels
Support Trackpedia by booking your hotel at the following links!


Track Map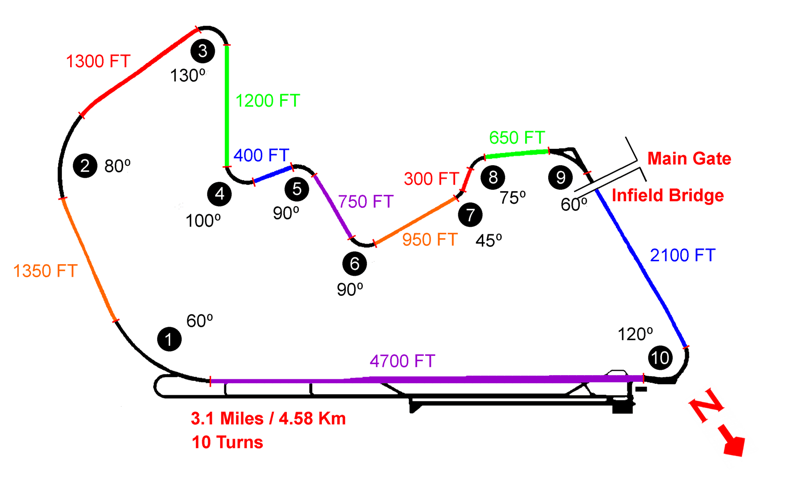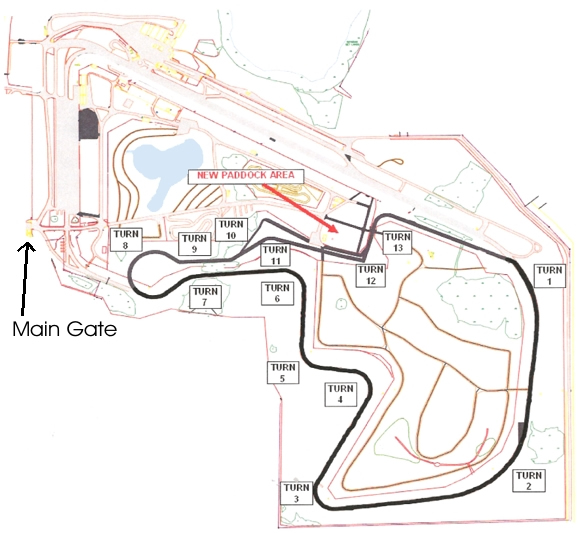 Local Dining spots
Fine dining:
Lost Lake Lodge
Prairie Bay
Sherwood Forest Lodge
Classic/Legacy? (another part of Craguns south of Bar Harbor on 77)
The Landing (Motley)
The Italian Garden
The Main Lodge at Grandview
Timber Ridge in Pequot Lakes
Basic fare:
Famous Daves
Bar Harbor (better on a nice night if you're on the deck)
Black Bear
Poncho and Lefty's
371 Diner (gotta' love an old fashioned malt)
Morries (Seafood to eat on site or take home and cook)
Matty's (good bar food and the best fish sandwich on the planet)
Numerous chains (Culvers, Fridays, etc.)
China Garden (great buffet!)
Weather Forecast
• Current Conditions: Mostly Sunny in Brainerd, MN (as of 5:53 AM 7/17/2014)

Current conditions (as of 5:53 AM)


Mostly Sunny. 49°F (Feels like 49). Humidity: 97% Winds: 0 mph.
All times shown are local to Brainerd, MN.
Detailed ten-day forecast   Hourly weather forecast    Weather maps    Weather averages
• Forecast for Thursday, July 17, 2014 for Brainerd, MN

Today: Partly Cloudy.
Lo: 56°F. Hi: 80°F. Chance of precipitation: 0%
Tomorrow: Mostly Sunny.
Lo: 63°F. Hi: 80°F. Chance of precipitation: 0%
Saturday: Partly Cloudy.
Lo: 62°F. Hi: 81°F. Chance of precipitation: 0%
Sunday: Partly Cloudy.
Lo: 66°F. Hi: 86°F. Chance of precipitation: 0%
Monday: Partly Cloudy.
Lo: 68°F. Hi: 87°F. Chance of precipitation: 0%

More information at MSN Weather
(Data provided outside US and Canada by Foreca, Data provided for US and Canada by WDT)
Introduction
Brainerd is a high speed track based in Brainerd, Minnesota. The track has ten corners and includes the fastest two corners on any track in the USA, turns 1 and 2.
After months of speculation that a sale was imminent, the announcement came on July 27, 2006. BIR is now owned by a Forest Lake family. They plan to continue racing and are calling the track Brainerd International Raceway and Resort.
The 550-acre raceway, with a number of ownership and management changes, has been part of the lakes area almost continuously since it opened in 1968 as Donnybrooke Speedway.
Track Guide
The follow sections describe the turns or series of turns on the race track in a step by step detail from various people who have driven the track
Turn by turn guide to the Brainerd International Raceway track
Motorcycle turn by turn guide to the Brainerd International Raceway track
GPS Track Map and Vehicle Dynamics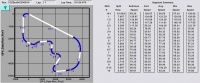 * Brainerd International Raceway 2004 Stohr DSR 1:50.2
  * Brainerd International Raceway 1983 Porsche 944 2:20 with novice driver
  * Brainerd International Raceway 2006 Lotus Exige, good driver 2:00.695
  * Brainerd International Raceway 2005 BMW E46 M3 mostly stock, good driver 1:58
  * Brainerd International Raceway 2006 Lotus Elise, good driver 1:59.686
  * Brainerd International Raceway BMW Z4, novice driver 2:09.059
  * Brainerd International Raceway Modified 2006 Lotus Exige 1:50.985
  * Brainerd International Raceway Volvo S60, 2:05
  * Brainerd International Raceway 2006 Volvo S60R, 2:03.5
  * Brainerd International Raceway 2006 Volvo S60R in pouring rain, 2:29.4

Schools
* NordStern (PCA)
* BIR Performance Driving School
* BMWCCA North Star Chapter
* Slow pokes

Typical Lap Times
| | |
| --- | --- |
| 2004 Stohr DSR with intermediate driver | 1:43 |
| Porsche 944 SP1 | 1:59.44 |
| 1986 Corvette 383 stroker, Goodyear slicks, club driver | 1:45 |
| Porsche 996 Cup car | 1:46 |
| 1999 Dodge Viper GTS, Michelin PS2's, novice driver | 1:50.29 |
| 2007 Lotus Exige S, Yokohama A005's, Nitron Coilovers | 1:50.988 |
| 1999 Porsche 996, H&R coilovers, Michelin PSC, Aero kit, expert driver | 1:52.246 |
| 2004 Corvette Z06 Bone stock/street tires | 1:53 |
| BMW M3 with Hoosiers | 1:55 |
| Subaru STi, Cobb upgraded sways & springs, Pilot Sport Cups | 1:56.5 |
| Porsche 968 | 1:56.2 |
| Nissan 350Z upgraded sway bars, springs, brakes | 1:57.3 |
| Acura RSX Type-S, upgraded intake and exhaust, R-compounds | 2:01 |
| Novice Porsche 944 S2 | 2:01 |
| Novice Ferrari 348 | 2:03 |
| 2006 Volvo S60R, street tires, Ferodo brake pads | 2:03.5 long course, 2:00 short course |
| Novice Porsche 996 | 2:05 |
| Volvo S60 T5, chip tune/intake/exhaust, stock suspension, summer tires | 2:05.445 |
| 1999 BMW 540i Sport (E39), stock, new Goodyear Eagle GT tires, novice driver | 2:06 (short course), 2:16 (long course) |
| 1991 BMW 318is, A032 tires, chip, experienced driver | 2:13 |
| 2007 Corvette Z06 stock street tires (competition course) NASA TT | 1:49 |
Videos
More videos of Brainerd International Raceway