VIR Full Course Telemetry for BMW E36 driven by Eric Hardcastle
From Trackpedia
Data files for this run can be downloaded at:
  * G2Extreme rpk files
  * G2Extreme lap file

Heres the lap map and corner by corner analysis for Virginia International Raceway: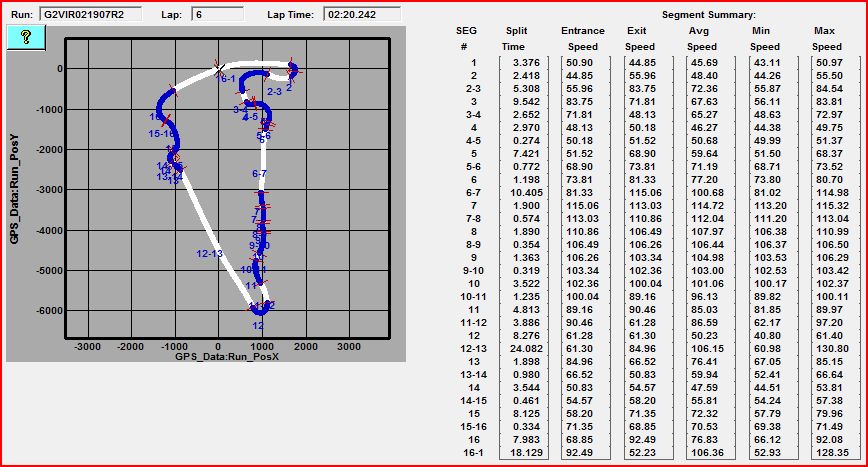 Heres the min/max/avg track data. These G numbers are on par with what would be expected of a BMW E36 fully prepped race car.
Long Min G
Long Max G
Lat Min G
Lat Max G
-0.99
0.49
-1.15
1.26
Min speed
Max speed
Avg Speed
40.80
130.80
81.95
Heres an mph graph with long G overlaid for braking points. It's correlated with the corner segment.

Heres an mph with both long and lat G overlaid. It's correlated with corner segment.

The car
This is a BMW E36 ITE/GT3 prepared car.