Upshift line of iPhone Applications for Drivers
From Trackpedia
iPhone Applications by Trackpedia
Your friends at Trackpedia.com have been busy working on a series of applications designed specifically for drivers like you. The iPhone is an amazing platform, with capabilities never before seen in such a small, mobile, device. We're taking advantage of those capabilities to provide applications that you'll be able to use on the track and on the road.
Currently Available in the iTunes AppStore: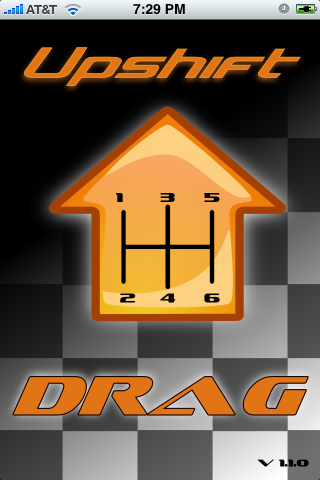 Upshift Drag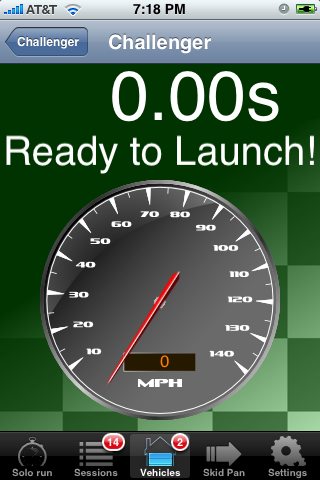 Trackpedia.com brings you the latest in Drag-Race Dynomometer applications, Upshift Drag. The first of a series of racing applications, Upshift Drag uses the iPhone's built in accelerometers to provide accurate real-time drag results, as well has horsepower and timing statistics, now with significantly improved graphics and interactions!
Also new for version 1.1, Upshift-Drag is the first dynomometer application to provide Audio support. You'll get audible feedback as the time clicks by, or you can set Upshift-Drag to read off your speed at each multiple of 10. On the skid pad, Upshift-Drag will tell you as your g-force increases through a turn, or what your acceleration or deceleration gs are. You can't drive your best with your eyes on your phone, so with Upshift-Drag you'll now be able to pay full attention to the road while your iPhone tells you how you are doing.
Run your best 1/4 or 1/8 mile, and see your results on your screen, instantly. You'll also see your own car or bike's top speed, horsepower, and maximum gs, as well as elapsed time to 30mph, 50kph, 60mph, and 100kph, elapsed time to 30', 60', 1/8mile, 1000' and 1/4 mile, and look at graphs of either, all in real-time on your iPhone.
Tune your car for optimal performance. Compare your results before and after modifications to see what impact they have on your times.
Because iPhone and iPod Touch performance measurements are based on accelerometers, a degree of error is introduced by the tilt of the car as your suspension compresses when you accelerate. Upshift-Drag has added sophisticated calculations that allow you account for this and enhance the accuracy of your data.
Of course Upshift-Drag is only for use on legal racing venues. Street racing is dangerous and to be discouraged. Find yourself a safe place to run, call your friends, and go for it!
You can purchase Upshift-Drag for the iPhone from the iTunes AppStore

We also have a discussion forum started here on Trackpedia.com. Head here to discuss any of the line of Upshift products
Coming Soon:
Trackpedia gMeter v1.0
Watch for Trackpedia gMeter, an AUDIO enabled gmeter applications. It's a little tough to keep your eye on the phone as you are driving, but with an audio gMeter, you only need to listen! This one is only 99 cents on its own, and can also be found inside Upshift-Drag.
Upshift-Drag V1.2
Now that you've seen v1.1, what do you want to see in V1.2? We're getting started, but want to know what you think!
New Ideas:
We're always looking for fresh ideas. If you have an idea to share, we have a forum for the discussion. If you want to keep it on the "down-low", then you can also send us an email.