Meet the Trackpedia Team
From Trackpedia
The Trackpedia team is working hard at making this site the best it can be as well as providing you with information about tracks around the world that is second to none. The following pictures and bios will hopefully let you know more about the people bringing you Trackpedia so you can recognize us when we show up at your next track day.
Principals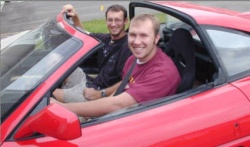 John Stecher (jstecher) – John has been into cars since I believe the moment he was conceived. He was always a massive Formula One fan and followed road racing growing up. Now he spends his time either burning up his cars at the track, working on Trackpedia, or slaving away at his day job with IBM. His mottos are "It doesn't count if you pass me when I am broke down or on fire." and "Last thing you want to do with a rear engine car is lift in a turn.". Overall he's a pretty good guy as the folks on the Forum that know him can attest to.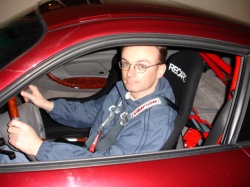 Billy Newport (billy) – Billy is originally from Ireland and is their very own exported "captain slow" and naturally means that he is excellent at avoiding sheep in the road. You have to forgive his accent in his posts on the forums, but beyond that there isn't anyone more enthusiastic about track days and auto racing than Billy. Billy spends most of his time installing new gadgets and safety devices into his Porsche and slaving away at Trackpedia and his day job at IBM like John. Billy's mottos are "It's not purple, IT'S ARENA RED!!" and "Porsche brakes rule!".
Development and Content Team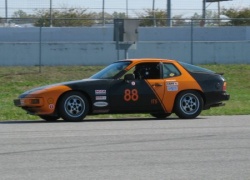 Rob Wisniewski (Rob.Wisniewski) – Rob is the graphics, webpage layout wizard, and backend developer working with John and Billy to bring you Trackpedia. He is another guy who was breathing motor sports from the second he was born and is always willing to help someone fix their car. Rob is carrying the Trackpedia name on track in his Porsche 924 SP1 hotrod known affectionately as "The Great Pumpkin".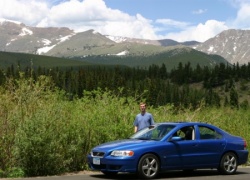 David Adolphson (Warpedcow) - David is Trackpedia's semi-official photographer, and also lends a hand with general site design and cleanup, as well as running the Picture of the Month Competition. He developed the bug for all things motorsport while playing various racing games on PCs and consoles over the past decade. Currently, much of his time is spent writing software at IBM and playing trombone in the local symphony orchestra, though he often can be found racing on Xbox Live in Forza Motorsport 2. Not long after his first laps on the race track at BIR, he met the rest of the local Trackpedia crew at work and the rest, as they say, is history. His motto is "anything with four wheels can be fun on the track", evidenced by his willingness to casually toss 2 tons of sensible family sedan around corners at local racetracks. He currently drives a blue S60R, known affectionately as the Swedish Brick.
Moderators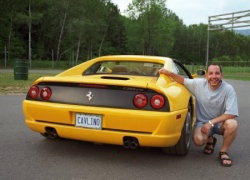 Carm Scaffidi (Cavlino) - A certified car-nut since birth, Carm was so anxious to get behind the wheel that he volunteer to wash his dad's car just so he could move it on the drive way. But the itch was too strong and just moving the car around wasn't really enough, so in the middle of the night he would sneak out in his PJ's and take his dad's Impala for a spin around the neighborhood – until he got caught… Carm has owned everything from a Fiat 128 to his current ride the Ferrari 355. He is a certifiable car nut and a computer geek like the above three characters. He typically tracks with the PCA as he learned like John that the FCA was a little lacking on the track. Read more about Carm here.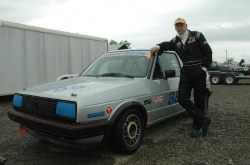 Jim Lill (jimlill) - has 50 years of automotive experience starting as a kid helping his father work on the family car and then growing up through the 50-60's, the true hotrod generation. While in his professional life an Electronic Engineer, Jim has still maintained constant contact with things with wheels. In the 80's he was an avid CART and IMSA spectator while owning and crewing his own AMA Pro Motorcycle road race team. With Watkins Glen International just 90 minutes from his home, the lure has always been there and was rekindled a few years ago with HPDE which led to his getting his SCCA Regional Competition License. After acquiring and rebuilding a VW ITB racer in early 2006, he embarked upon his race career, starting and finishing 2 races by mid-season.
---

More bio's will be coming as we have some moderators who will be joining to take care of the massive amount of information we have flowing into the website, specifically to ensure that we are presenting a consistent and clean interface.